Why shop in a store the size of two football fields?
Everything you really need is available in our compact 20,000 sq ft, eight aisle grocery department.
Opportunity Buys
Special deals our buyers have negotiated for you.
Central's Own
Brand pickles, sauerkraut, peppers and beets
Our Compliments Brands
Ethnic Foods
Caribbean, European, Oriental…
Come see our selection!
Greeting Cards
Canadian Made – only $2.00 each.
No Name
Extensive Line of No Name products.
Customer Service Centre
Lottery Tickets
Postage Stamps
Magazines
Cigarettes/Tobacco
Bus Tickets/Passes
Batteries
Prepaid Cell Phone & Long Distance
Newspapers
TV Bingo Cards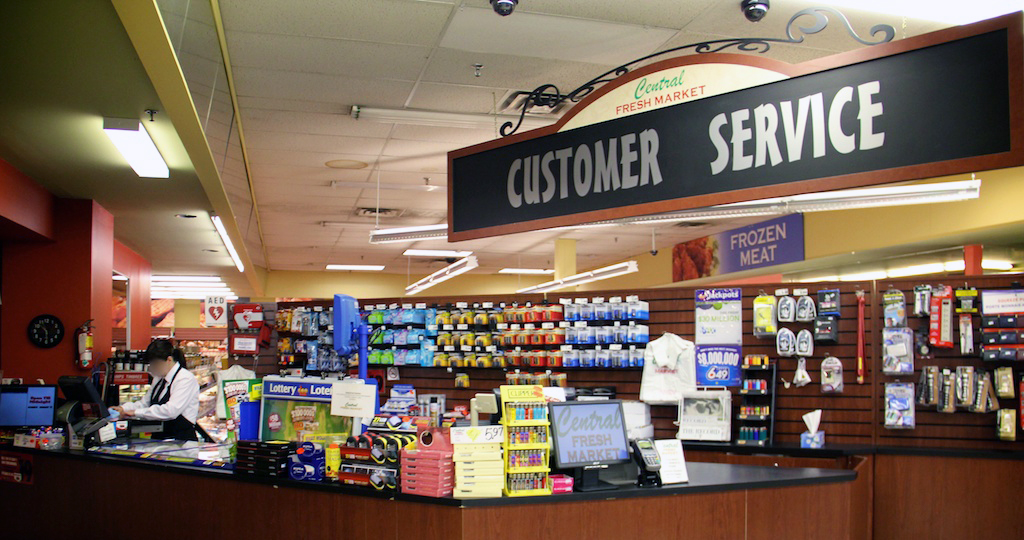 Soft Drink Centre
Coca-Cola
Pepsi-Cola
7 Up
Sprite
A & W
Crush Flavours
Faygo
Jarritos soda
Bottled Water
Aquafina
Flavoured Water
Fruitopia
New York Seltzer's
San Pellegrino
Bubly
Perrier
Gatorade
Powerade
Red Bull
Energy Drinks
Arizona Iced Tea
Peace Tea
Fever-Tree
Non-Alcoholic Beers